These six things YAHWEH hates; yea, seven are hateful to his soul; high eyes, a lying tongue, and hands that shed innocent blood, a heart that plots evil plans, feet hurrying to run to mischief, a false witness who breathes lies, and who takes pleasure in sending out strife among brothers.

Proverbs 6:16-19
It's a grave and grievous thing for GOD to hate something. GOD created everything, and, in Genesis, declared that everything was 'good.' So, I'm personally left to wonder how what has been declared to be 'good' can become the object of the Creator's scorn and loathe. The Bible documents a number of occasions when GOD made His contempt known. The Lord will chastise and reprove the righteous, but the wicked, drawn through their lusts to mischief and wickedness, are violently punished (Psa.11:2, 5, 6; Eze.38:22).
As infinitely patient, longsuffering, and merciful as the Lord eternally is, at some point the willful and unbelieving always reach a breaking point where justice must be meted, and His disobedient children are called to redemption (Isa.1:2-31). God's judgment is always expeditious, wrapped in the consequences of our recklessness, disobedience, mischief, and treachery. Since the Fall, humanity has been given over to pride and lust in the world (1John 2:15, 16), resulting from our consumption of the fruits of the tree of the knowledge of the evil and the good. Mankind helplessly craves sin, and relentlessly pursues the world with great lust and pride (Rom.7:18, 23; Gal.5:16-21;1John 3:17; Mark 12:44). Despite all, those whom the Lord loves, He corrects, and they humbly receive His chastisement (Job 5:17; 20:3; Prov.27:5; Isa.53:5; Jer.30:14). The wicked will always incur the Lord's loathe through their prideful rebuff of rebuke and correction (Prov.1:30; 10:17; 15:10,31,32; 17:10; 29:15; 2Tim.3:16).
What the Lord hates falls into seven (Prov.6:16-19) categories of sinful human depravity:
Pride and haughtiness
Lying and dishonesty
Murderers who shed innocent blood
A heart devoted to the contrivance and implementation of evil
Feet swift to run toward mischief
The False Witness
The Troublemaker who takes pleasure in sowing discord
These abominations all render a person worthless and useless in the eyes of the Lord Who offers redemption and salvation, if only one will repent and turn from these atrocities. The Lord offers correction and practical examples (Psalms 1) of the way of life for which He is calling. Those who accept His correction are saved. However, the fool who dismissively and defiantly refuses chastisement is a bastard and damned for his petulance. The Lord labels these the sons of Belial, worthy of His hatred and eternal derision, their souls the putrid sink for all the world's evils. The abominations these sinners commit offend and grieve the Lord to the endless depths of His very Soul. These actions are detestable to the Lord, and rightly forbidden by Him, as they separate man from GOD.
Pride
Pride, that inordinate esteem of self and unreasonable conceit of one's own superiority in talents, beauty, wealth, accomplishments, rank, or human elevation in any office, manifested in lofty airs, imposed distance, feigned reserve, and egregious contempt of others, is an abomination the Lord abhors, forbids, and will judge. People are the Lord's creation, fully dependent upon Him for everything! Therefore, it is an utter offense to the Holy Ghost for humanity to exude an iota of haughtiness or arrogance for any reason. All gifts, high appointments, talents, and wonders come from the Lord, Who, for that reason, rewards the humble who thank and praise Him for everything, often deliberately passing over the boastfully proud to select and qualify people who exude the wonders of humility, graciousness, and obedience.
A lofty look or haughty bearing largely implies a willful ignorance of the truth of one's much uglier self, an unkindness and belittlement towards others that is tantamount to abhorrent hatred, and an irreverence to the Creator Who has commanded us all to honor Him by loving each other the way He has loved us. The Lord is neither pleased nor glorified when we look upon ourselves as greater and anything more than He made us to be, presumptuously demanding more from each other than is justifiable or ever deserved. Pride was the sin that felled Lucifer, who presumed to take to the Throne of GOD to receive the worship he thought he commanded as the agent of creation tasked with guarding the seat of endless power (Isa.14:12-17). Pride is the abomination that corrupts and collapses every human empire, most succumbing to the belief that the GOD they've decided they don't really need probably doesn't exist (Isa.14:18-26). The fool, in the height of his arrogance, has decided in his empty, perverse heart that there is no GOD (Psa.14:1), that he himself is the master of his fate and the captain of his own soul. Pride too easily gives way to self reliance which denies us that dependence on GOD, defiantly renouncing that He alone protects and sustains us. One writer noted that 'pride that dines on vanity, sups on contempt.' Yet another points out that 'all pride is abject and mean.' The Word of GOD tells us that pride goes before utter destruction (Prov.16:18), and those who walk in pride the Lord Himself will abase (Dan.4:37). One day, humbled, every knee shall bow and every tongue shall confess the eternal existence of GOD (Phil.2:9-11).
(Lev.26:19; Deu.17:12; 1Sam.17:28; 2Chron.32:26; Job 22:29; 26:12; 35:12; 41:15,34; Psa.10:2,4; 31:18; 36:11; 59:12; 73:6; 89:9; 90:10; Prov.8:13; 11:2; 13:10; 14:3; 29:23; Isa.2:11,17; 4:2; 9:9; 13:11,19; 16:6; 23:9; 25:11; 28;1,3; Jer.13:9,17;48:29; 49:16; Ezek.7:10; 16:49,56; 24:21; 30:6,18; 32:12; 33:28; Dan.4:37; 5:20; Hos.5:5; 7:10; Amos 6:8; 8:7; Oba.1:3; Zeph.2:10; 3:11; Zech.9:6; 10:11; 11:3; Mark 7:22; 1Cor.9:15; 15:31; 2Cor.9:4; James 4:5,16; 1John 2:16)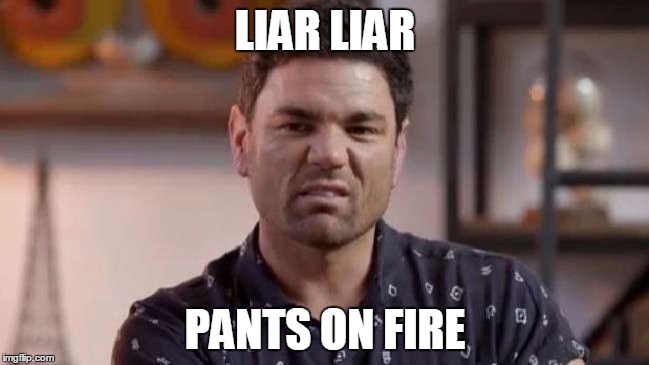 Lies
A lie is a criminal falsehood, uttered or published for the sole purpose of deception. Regardless of the size or the degree of the lie, it is still the intentional and unacceptable violation of the truth. Whether a mere fiction, a joke, misleading statement, or vain representation, a lie is always intended to deceive or otherwise perjure. It's the willfulness to deceive that makes a lie. Lies are the false doctrines preached (1John 2), or the idolatrous representations of the true and living God or any false or pagan god (Romans 1). Lies ruin a confidence, causing social harm, irreparably damaging trust.
A lying tongue and a false witness are interchangeable, with the intention of causing harm always aforethought. A lying tongue is not limited to the falsehoods which damage the reputation or another's position. Liars hate the subjects of their deceit, seeking to hurt them however possible, showing a total disregard for them (Prov.26:28). Lying results in swift judgment from GOD Who will not suffer the presence of a liar (Psa.101:7). The Lord Himself will silence those who speak lies, seeing to it that the consequences of the lie recoils on the head of the liar (Psa.3:11; 5:6; 31:18). GOD hates lies (Prov.12:22; 13:5). The Lord holds liars in the most loathsome contempt and will condemn them Himself in the end (John 8:44; Rev.22:15).
(Deu.33:29; Isa.44:25; Jer.50:36; 1Tim.1:10; Tit.1:12; Rev.2:2;21:8)
(Psa.109:2; Prov.12:19; 21:6; 26:28)
(Mal.3:5; Matt.5:33; John 8:44; Acts 5:3; 23:21; Rom.1:25; 3:7; 9:1; Gal.1:20; Col.3:9; 2Thes.2:11; 1Tim.2:7; Tit.1:2; Heb.6:18; 7:21; James 3:14; 1John 1:6; 2:21,27; Rev.3:9; 22:15)
Hands that Shed Innocent Blood
Murder is the act of unlawfully ending a human life with premeditated malice by a person of sound mind and in full possession of reason. Murder is committed with malice prepense, aforethought, or premeditated, the malice openly implied or unquestionably expressed (Prov.1:11-14). The intent of murder is to ultimately destroy another, to put a permanent end to the very life of another.
Murder is absolutely forbidden by GOD (Exod.20:13; Deut.19:10). So hateful to GOD is the shedding of the blood of that which He formed in His Own Image that He Himself holds the murderer in the greatest contempt for taking the life he cannot restore or replace. All who take a human life are accountable to GOD! GOD did not allow His beloved King David to build Him a house of worship because the king murdered Uriah, an innocent man (2Sam.11:14,15,21; 12:9). At the beginning of human history, GOD charged Cain with the righteous blood of the innocent Abel, blood crying to the Lord from the ground (Gen.4:8). For the murder of Abel, the Lord marked Cain and exiled him (Gen.4:23).
Because the Lord does not Himself shed the blood of the innocent, He does not abide those who do. The shedding of human blood, particularly the blood of an innocent who has done no one any injury (Isa.59:7), is a capital sin, a cardinal offense for which the killer's blood is demanded (Gen.9:6). The hands of a murderer are defiled before the Lord, the murderer likened unto the devil who exalts himself above GOD and was a slanderous, lying murderer from the beginning of human existence. The Lord reserves judgement for the devil and his bloodthirsty followers who have even gone so far as to martyr His Saints (2Thes.2:4).
(Deu.19:10,13; 21:8,9; 1Sam.19:5; 2Sam.4:11; 2King.21:6; 24:4; Psa.106.38; Prov.1:11; Isa.4:4; 59:7; Jer.7:6; 19:4; 22:3,17; 26:15; Joel 3:19; John 1:14; Matt.27:4,24; Acts 18:6)
Devotion to Wickedness
The wicked are fiercely devoted to the most deviant evil in principle or practice. They are quick to deviate from the Divine law, addicted to vice, ever sinful and immoral. The wicked tend to embrace every thing that is contrary to moral law. These pernicious transgressors are cursed and baneful. They are unreconciled to GOD, unsanctified and impenitent. They viciously scheme to defraud, defile, and injure, eager to succumb to that darkness that lies deep in their ruthless hearts. They are abominable to GOD Who will judge them (Psa.9:5; Prov.2:22; 1Cor.6:9,10).
(Exod.21:14; Josh.22:22; Job 13:7; 21:27,34; Psa.52:2; Isa.24:16; 59:13; Jer.5:27; Ezek. 17:20; Amos 8:5; Matt.26:4)
(Psa.7:14; 10:2-15; 11:2-6; 12:8; 26:5; 28:3; 31:17; 32:20; 34:21; 36:1-11; 37:10-40; 39:1; 49:1; 50:16; 55:3,15; 58:3,10; 59:5; 64:2; 68:2; 71:4; 73:3; 75:4-10; 82:2,4; 91:8; 92:7; 94:3-20; 97:10; 101:8; 104:35; 106:18; 109:2; 112:10; 119:53,61,95,110,119,155; 129:3,4; 140:8; 141:10; 145:20; 146:9; 147:6)
Given to Mischief
Mischief is the harm, the hurt, the injury, or the damage consequent from iniquity. Laws are usually created to remedy mischief. That notwithstanding, there are those who are swift to indulge mischief, those whose feet are listless in the ways of brotherly service or holy worship. These are fast and eager to bask in the glow of the embers of treachery that beget mischief, especially to the harm of those who serve the Lord. They are hated of GOD.
(Job 4:8; 20:27; 21:19; Psa.36:4; Isa.13:11; 59:3-7; Jer.13:22; 14:10; 16:10,17,18; Mic.2:1; Hab.1:3; Zech.3:4; Rom.3:15)
Perjury
Willfully making a false oath or statement when lawfully affirming to tell the truth is not just criminal, but abominable in the eyes of the Lord. False witness is abhorrent and forbidden by GOD (Exo.23:1). A false witness is the destroyer of all justice between man and man. It's an unpardonable evil the Lord has ordered the righteous to put away from themselves (Deut.19:18-21).
(Exo.23:1; Deut.19:15-21; Prov.12:17; 14:5; 19:5; 21:28; Isa.30:8; Matt.12:34)
Discord
Discord is more than simple disagreement. Discord is that degree of the loss of order between people that is born from variance, opposition, contention, or strife. It's that degree of dispute wherein anger produces heated contest and litigious wrath. It's a thunderous clashing without moderation, resolve, or remedy. This provoked rage devolves into disharmony and disunity.
When this degree of discontent is deliberately provoked, the Lord is angered, as He hates discord and those who provoke it (Zech.8:17). The aim of the worthless sower of discord is to breed disunity where there is peace and harmony. These troublemakers delight in arousing acrimony and antagonism. In modern times, this evil has been normalized to include provoking unnecessary wars, breaking up families, and the destruction of fellowship among the faithful, all for the smug self satisfaction or for self gain of a troublemaker. Those who sow discord are abominable (Prov.6:14), in direct contrast to the peacemakers who seek to bring unity and maintain harmony (Matt.5:9).
(Prov.6:14; 22:10)
(Gen.13:7,8; 26:21; Num.20:13; Psa.55:9; 80:6; Prov.6:12; 17:1,19; 18:6; 20:3; 22:10; 26:21; Jer.15:10; Ezek.27:10; 30:5)
(Isa.26:3,12; 32:17; 52:7; 54:10; 57:21; Matt.5:9; 10:14,34; Mark 9:50; Acts 10:36; Rom.2:10; 5:1; 14:17,19; 15:13; 1Cor.7:15; 14:33; 16:11; 2Cor.13;11; Gal.1:3; 5:22,23; Eph.2:14-17; 4:3; Phil.4:9; Col.1:20; 3:15; 1Thess.5:3-23; Heb.12:14; James 3:18; 1Pet.3:11; Rev.6:4)
This list of things GOD hates is not exhaustive, yet rather explicit. These seven deadly, forbidden practices address the human attitudes of thought, speech, action, and influence. The Lord is defining what He hates through the epitomizing of that which He has deemed worthless (Prov.6:12-15), those who, for their personal amusement or gain, cause others to experience inconvenience or suffering. These (Prov.6:12) have nothing in common with faithful believers (2Cor.6:15), and will be judged for their actions in the end (Rev.22:10,11).